Luis José covers his face during a medical exam to see if he can feel anything on his legs. "You're touching me with a pencil", he said when he could feel what the doctor was doing to him.
Luis José watches TV while his cousin plays videogames next to him.
Luis José uses a small mirror to get ready in bed before he's taken to the hospital.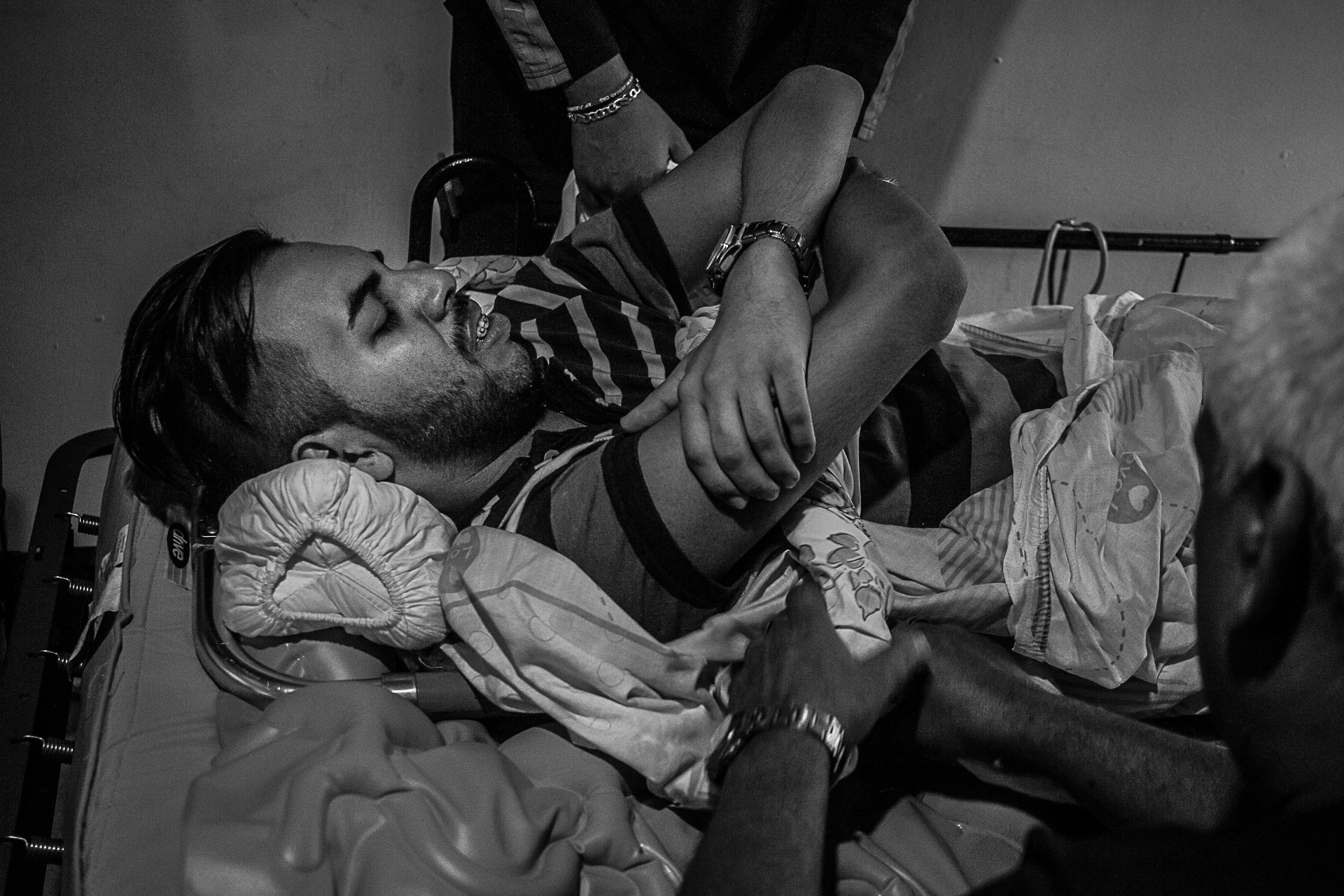 Luis José in pain when he was being tied up to a stretcher to be taken to the hospital.
Luis's mom and dad helping him move from his hospital bed to his wheel chair.
Although he was shot in the back, the bullet (still inside his body) didn't leave any marks. The scar is in his belly, because of the surgery he received to check if his organs were affected.
Luis José during his physical therapy to gain strenght in his back again.
The doctor's reaction after Luis José's first move. His leg moved to the sides after a lot of effort.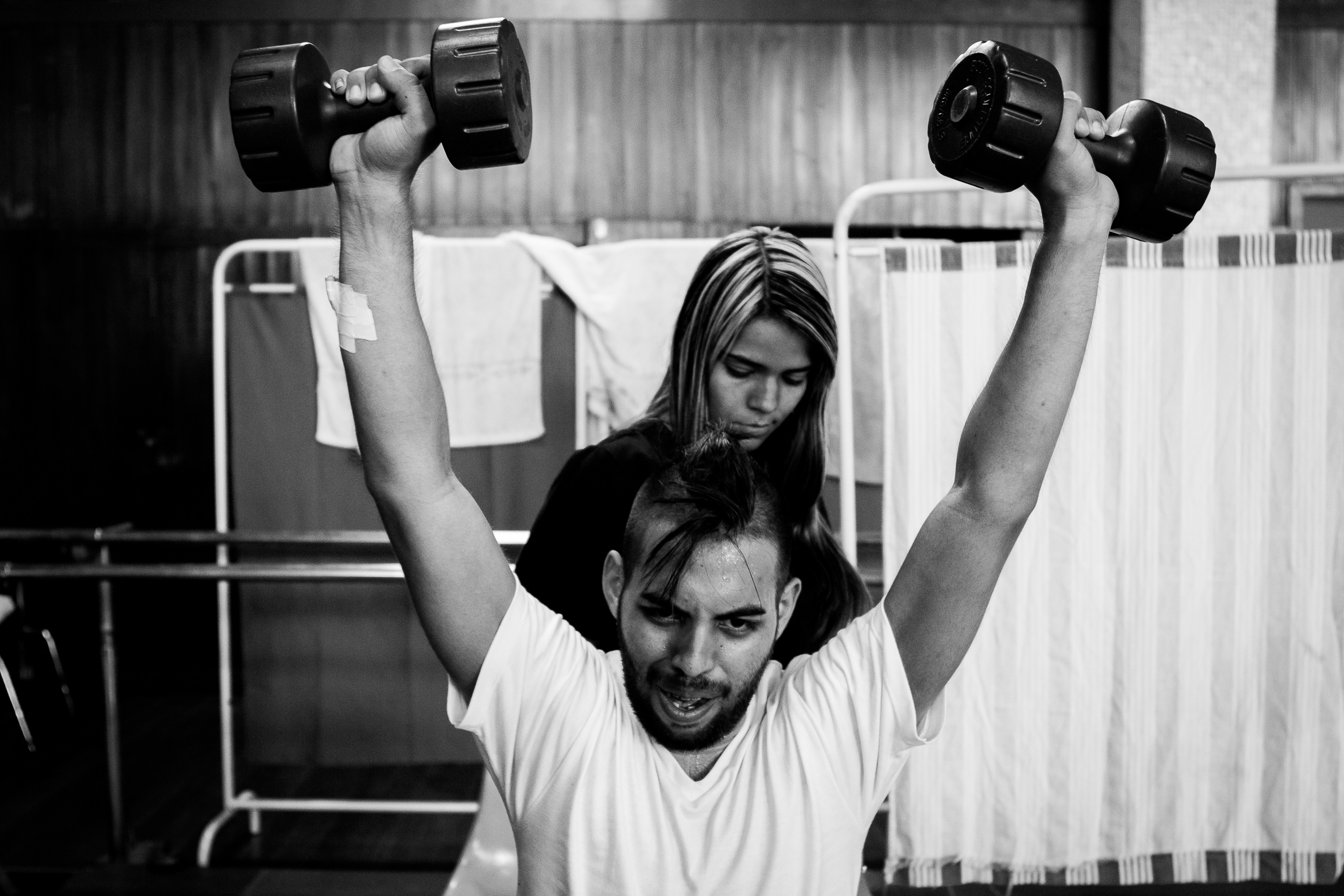 Luis José trying to keep his balance during physical therapy.
Luis José smiling after hearing the news: He got accepted into one of the best rehab programs in Venezuela.
His mom and doctor walk with him on a stretcher through the hospital's hall.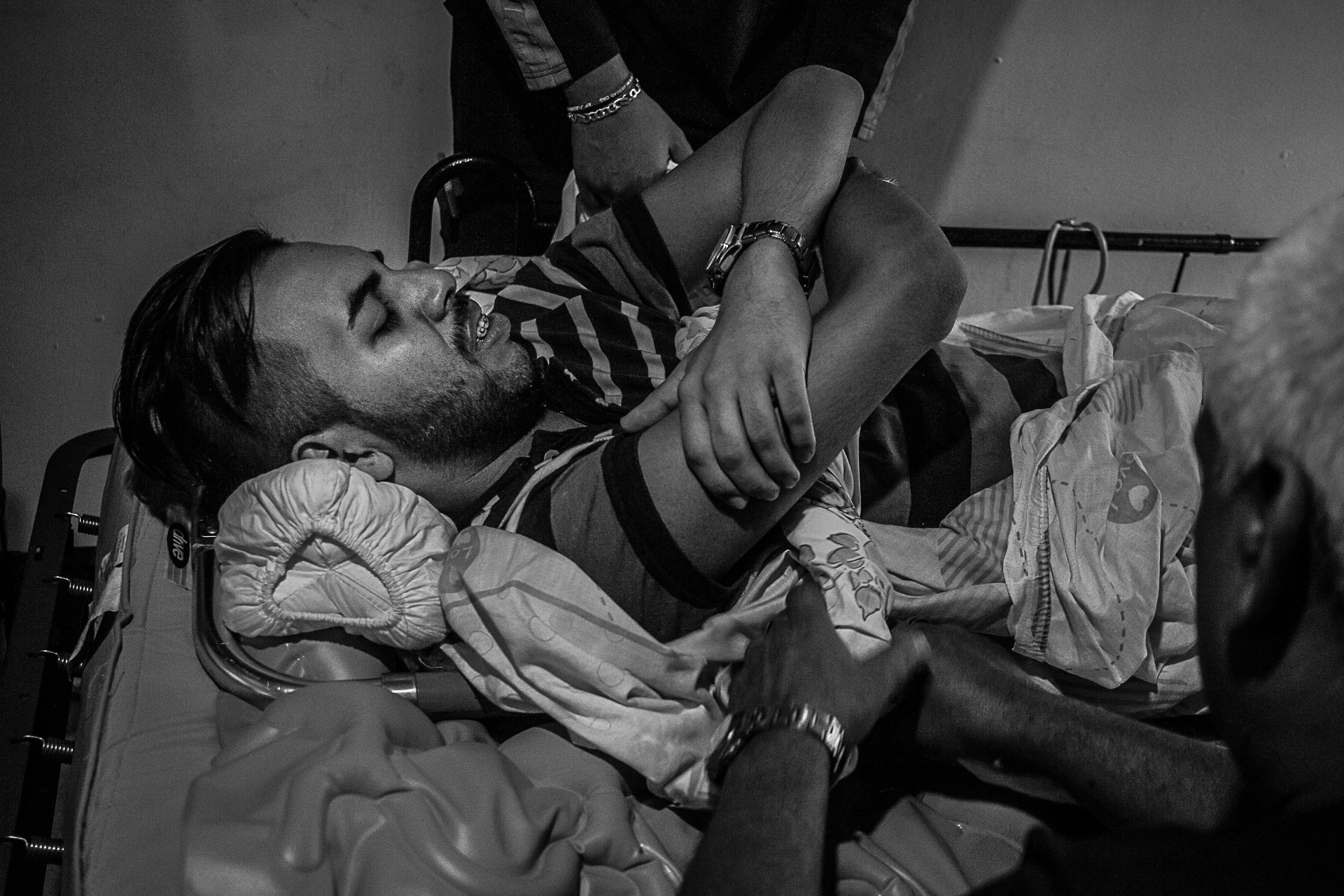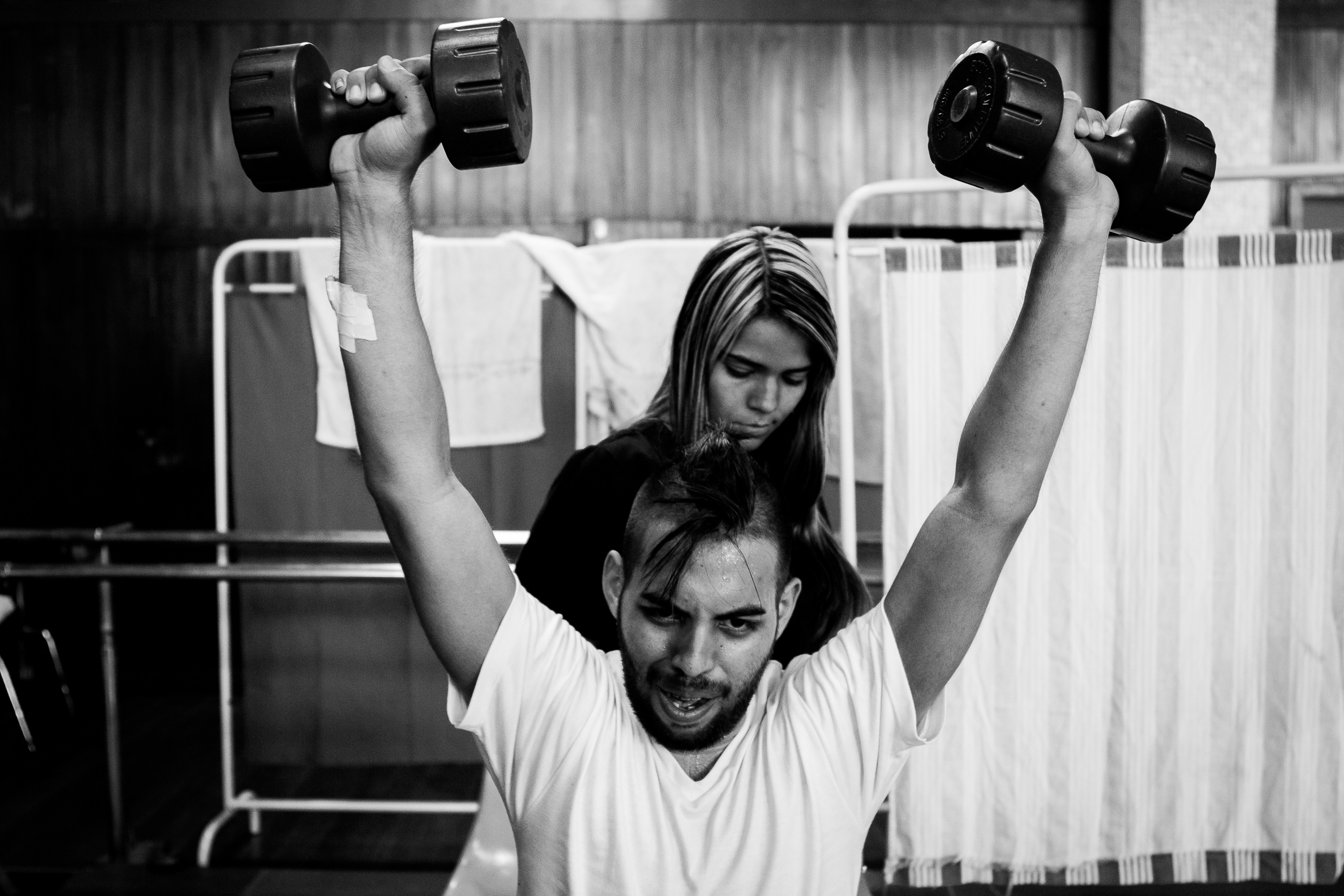 These pictures were taken on assignment for El Estímulo